Wedding Cakes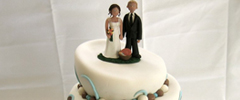 We love designing Wedding Cakes. We look forward to working with you to create and design the perfect wedding cake for your special day.
Go to gallery
Contact Us
Celebration Tiers
Phone us:
045 890 959
Mobile:
087 740 2071
Email us:
info@celebrationtiers.com
go to Contact form
Occasion Cakes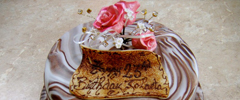 Alongside our range of bespoke wedding cakes, we love to make speciality and occasion cakes for a special event you may have ...
Go to gallery